Banes is a town full of irony. The history of the region around the town is unique as it is by far the richest aboriginal area of Cuba, one part of the land of the Araucos, neighbours of the Tainos, who lived further east near Baracoa.

From the 16th century, the waters offshore were plied by pirates, corsarios and their prey. In 1823, the township of Gibara (100km west) added the region to its authority. In 1887, Alfredo Dumois Gessé born in Saint-Domingue and already a major exporter of produce from Cuba, established the Banes Fruit Company.

But it is better known as the place where Fidel Castro Ruz was married in 1948 and Fulgencio Batista Zaldivar was born in 1901. From 1898 to the late Fifties, Banes was considered as a "company town", (almost wholly-)owned and operated by the infamous United Fruit Company (Chiquita bananas) which ran a sugar mill nearby called Boston. Its colonial past is not Spanish as it is American.

Stories say the cane cutters (cortadores), who worked for UFC only during the three months of the zafra would cut off a finger to collect insurance and thus receive a regular revenue.

In 1910, the town administration split from Gibara with its own mayor and it built a large central park, Parque Domínguez with, around it the Teatro Heredia, the Club Banes social club and its art deco church Nuestra Señora de la Caridad (photo at right).

The city dwellers started enjoying the beach at Guardalavaca from 1926 and so went the golden era of the sugar mills with the money the UFC and other authorities pumped for essential services like water mains and sewers. Banes became well-knwon through its institutions like the well-respected Los Amigos College run by Quakers, the Colonia Española (turned into a Casa de la Cultura in 1978), the Workers Union, the Sociedad Minerva, Flor de la Caridad the town hospital sponsored by a rich woman named Batista. The Rotary Club founded the town's Biblioteca Rafael María Mendive. Noteworthy establishments included Teatro Hernández, the Palacio Municipal and, in 1953 Radio Banes.

In 2005, there were (very) long-term plans from Gaviota S.A. to build resorts on presently-deserted Peninsula de Ramon, (west of Cayo Saetia; see maps) something in the order of 5-7,000 rooms (in lots of 500), eventually including a horseback riding center, 6 golf courses and a port for cruise ships.

You can drive from here to El Ramon to enjoy its pristine nature. It's about a 55km via the village of Antilla.


MAPS & LINKS

Rising and downward tides - Bay of Nipe
Birding in Holguin province
A visit to nearby Boca de Sama
Map - Gibara to Cayo Saetia
Map - North Coast from Puerto Padre to Banes
Map - The region
Local 14-day weather (forecast.co.uk)
Local radio (Holguin Radio Taino) 89.1 FM
Oriente - Itineraries & Circuits
Daily exchange rates
UFC's Chiquita (bananas), shameless racketeers
Holguin Bus — Ruta 16 + Ruta 24 + Ruta 25 + Ruta 26
All that's natural in Holguin Province
ROUTEMAP (km)
Baracoa, 236
Bayamo, 154
Biran, 85
Cayo Saetia, 100
Gibara, 88
Guardalavaca, 37
Holguin, 96 (Apo)
La Habana, 829
Las Tunas, 165
Manzanillo, 215
Mayari, 68
Santiago, 160




First poster of the Revolucion — by Eladio Rivadulla (1923-2011)



POPULATION 80,610 (2007)

SEE.KNOW.DO
• Museo Indocubano Bani, unique in the country for its pre-Columbian artefacts, its collections on the aboriginal Araucos : engravings, statuettes and a large collection of 800-year old necklaces. The collection, preserved by Orencio Miguel Alonso (until his exile in 1961) numbers some 20,000 aboriginal artefacts. It became public in 1965. Pieces were added since, some from major digs in the 80's • Casa de la Cultura, one of the town's nicest buildings with its marble floors, its patio and pink and gold walls in what used to be the jewel of the Spanish colony, Colonia Española • Museo de Historia for its icons of heroes of the Revolution • Iglesia de Nuestra Senora de la Caridad where, on October 12 1948, the mayor's daughter, Mirta Diaz-Balart, got married to a 22-year old named Fidel Castro Ruz • Museo Aborigen Chorro de Maita (27 km on the way to Guardalavaca) with a collection of some 60 skeletons of Spaniards from the 1490 to 1540 era.

PLAYAS
• Morales, 12 km, from the name of the little town of fishermen. Guidebooks are only just starting to mention this place so try to keep it a secret... • Puerto Rico, further up the coast. Largely deserted beach where the palm trees provide shade while you feast on seafood. • Guardalavaca, 35 km, via Cañadon • Corintia, 129 km, via Mayari, past Cayo Saetia : supposedly one of the best beaches in the area • Gaviota, Almendra and Penon on Cayo Saetia.

RESTAURANTS & PALADARES
Las 400 Rosas by the museum; on General Marrero : Coctelera and Doña Yulla; best liked : El Latino (General Marrero 710) good musica, excellent fare; in front, La Vicaria open 24/7, good breakfasts, snacks & burgers, for 5cuc or less; also : Atabey, El Framboyán, El Toto, La Turquesa, El Ancla; private : El Paladar Familiar, Calle Bayamo 107, e/Ignacio Agramonte y General Moncado.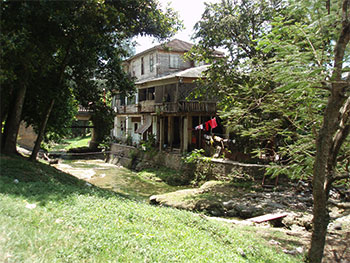 Casa en madera another wooden house in a quiet riverside setting © Bond0700 panoramio •|• The famous church, Art Deco styled, built in 1952, la Iglesia Nuestra Señora de la Caridad © Bond0700 panoramio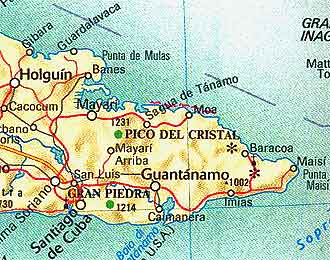 Larger regional map on click.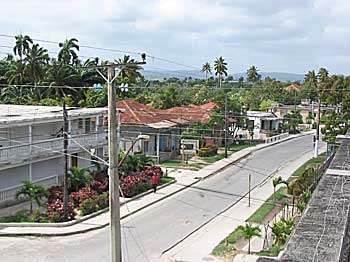 Calle Veguita © sogestour •|• Playa Puerto Rico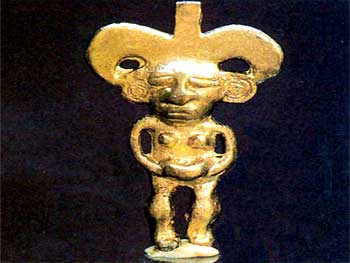 Rare gold statuette at Museo Indocubano Bani •|• Facade of said Museo located in the old Royal Bank of Canada building © Bond0700, panoramio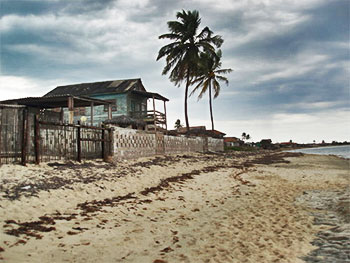 Playa Morales © Bond0700, panoramio •|• Zoom to the alturas © sogestour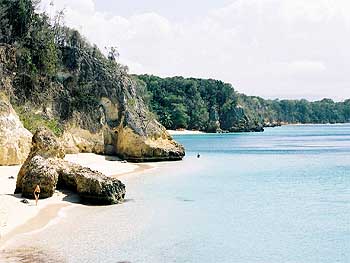 Beach on Cayo Saetia •|• Cabin at Villa Cayo Saetia •|• hold-click : interior of cabin. © photobucket.com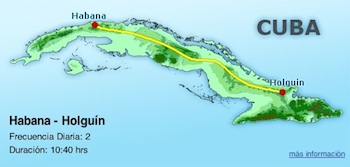 Closest Viazul terminal : Holguin 2 x day via Santa Clara, Sancti Spiritus, Ciego de Avila, Camaguey, Las Tunas — Ruta 16; three other rutas go through Holguin each day (links above) — Holguin Terminal de guaguas is located on Carretera Central No. 19 e/ 20 de Mayo e Independencia Tel. (24) 47-4430

EXCURSIONS
• Parque Nacional La Mensura (25 km southwest of Mayari) • Boca de Sama site of a Florida-based Alpha66 attack in 1971 by one of the Che's CIA-sponsored assassins. It is also a lovely bay. • Parque Natural Cayo Saetia (100 km, via Mayari). An isolated, green-covered, 42 sq km key with imported fauna (antelopes, aras, ostriches, buffalos, camels, iguanas, tapirs and zebras) for the all-day photo safaris sold in the Guardalavaca all-inclusive resorts. Clients arrive in helicopter or in jeeps. • Some prefer staying at Villa Cayo Saetia, a Gaviota resort Tel. (24) 49-6900 with 12 bedrooms and 5 cabins (100cuc/day 3 meals) which lead to three lovely deserted playas : Gaviota, Almendra and Penon.

SERVICES
• Bus service from Holguin 6 times a day (no Viazul or Astro busses running). • If casas are all full, try the Motel Oasis (tel. (24)49-3447) : 28 bedrooms, bar and dining room.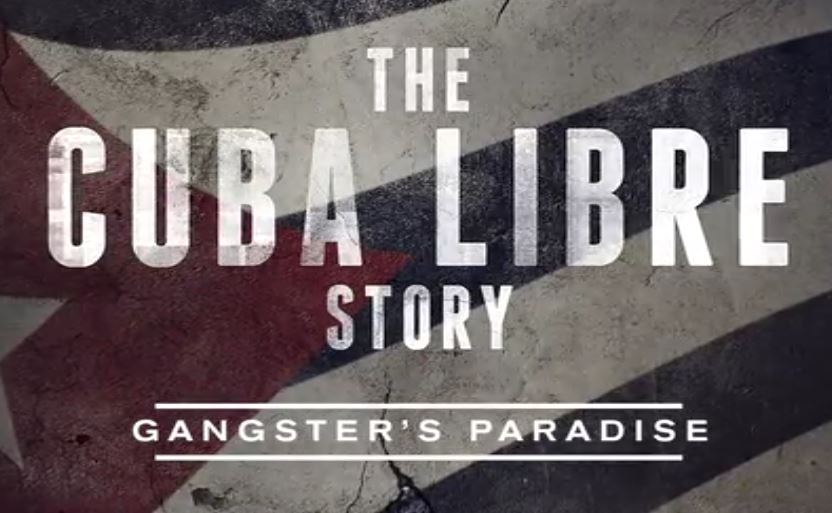 Since Nov. 2002, travellers can visit the farm, in Biran, where

Fidel Castro was born on August 8 1926 and where he grew up with six brothers and sisters, including Raul, actual president.

100 photos here.


The site called Sitio Histórico de Birán is spread over 13 000 hectares. The original farm, Finca Mañacas, once covered twice that much.

Originally leased in 1910 from the United Fruit Company it was managed, then owned, by Angel Castro y Ariz (1875-1956), his father, a penniless Spanish soldier from Galicia (España).

During the rise of the revolution, in 1956, to make a point that rich Cubans should share natural resources, Fidel had his father's sugar cane fields burned.






Visitors may tour the small community Angel Castro had built for his employees including a school and medical services — including the original family house.



Biran is 8 km east of Marcané and 6 from Alto Cedro : 76 km southeast of Holguin and 70 km SW of Banes via Cueto. > Map <

As the famous song Chan Chan says :

De Alto Cedro voy para Marcané. Llego a Cueto, voy para Mayari. From Alto Cedro, I go to Marcané. I get to Cueto then go to Mayari.

Those towns are > here <

Open Tuesdays-Sundays, 9h-12h and 13h30-16h Fee : Tourists 10cuc (20 with camera; Cubans : 10 pesos MN, double with camera.

"The most honest, courageous politician I have ever met.", said reverend Jesse Jackson, during his 1984 visit to Havana.
VILLA LUNA - EDWARD y MARITZA V
Three ac br's, ensuites, rooftop terrace
Calle General Marrero 347, Tel (24) 80-2918, cel 53 58 31 47 @

"Two downstairs bedrooms and one upstairs with rooftop terrace that can also be used by other guests. All have ensuite bathrooms. Excellent place, very good service (our dirty bikes came out completely clean), good food and very friendly hardworking owners Edward and Maritza." Irene Verheij, Holland 030116 - Other photos here.
VILLA LAO (EL CHINO) V
Two aircon bedrooms, ensuites; one upstairs
Calle Bayamo 78, e/José Heredia y Augo Blanco, on parque Central Tél. (24) 80-3049
LP18

LAS DELICIAS V
Upstairs, one ac bedroom, ensuite, private entrance
Augo Blanco 1107, e/Bruno Merino y Bayamo, on parque Central above rest rant.Tél. (24) 80-2905
LP18

RECOMMENDED BY THESE PAPERBACK GUIDEBOOKS
Footprint Handbook (FH), Lonely Planet (LP), Le Routard (LR), Moon Handbooks (MH), Petit Futé (PF), Stefan-Loose (SL) and web site Trip Advisor (TA)
::: FH : Cary Hernandez y Jorge Mulet, Villa Lao (El Chino), Villa Gilma, Sonia Diaz Abaleen ::: LP : Villa Lao, Villa Gilma, Las Delicias ::: LR : Las Delicias, Evelin Feria Dieguez, Villa Gilma ::: MH : Evelin Feria Dieguez, Villa Luna ::: PF : Las Delicias ::: SL : Evelin Feria Dieguez, Villa Bella ::: TA : Hostal Finca La Esperanza, Casa del Ciclismo, Villa Solymar, Villa Martinez, Mirador Alturas El Ocaso, Villa Bely, Iliana, VillArteB&B 18.02.18