NANCY BACALLAO DRIGGS
Calle Roble #85, e/7ma y 8va in reparto Silva, at the entrance to the town from Guardalavaca, near the hospital, one block from the main town-crossing road. Neighbour to casa Julio, shared phone numbers. Tel. (24) 80-3243 or 80-3648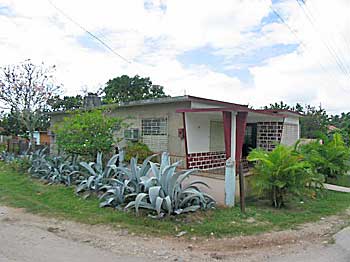 One aircon bedroom
with private bathroom,
lovely living room,
balcony,
meals served : breakfasts, 3cuc,
meals 6cuc (filet of pargo, etc).