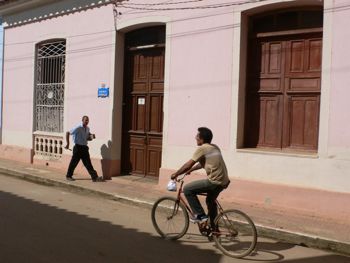 Perfect, small and well-appointed colonial with two large bedrooms sharing a large bathroom in the back.

Omara rents only one bedroom unless it's for two couples (or family) as door separating bedrooms is purely decorative.

Lovely green and shaded patio, two-room living with piano and dining with tv where meals are served.

Parking (when available) at Jorge's El Chalet next door, around the corner.