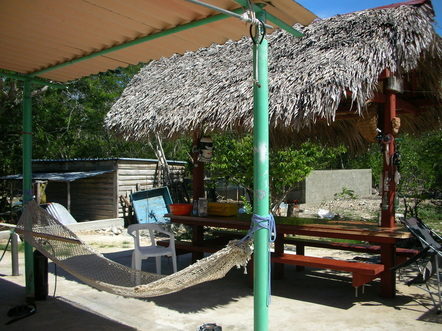 Lidia has 20 years experience in tourism, is a translator by profession and therefore speaks very good English.

Julio Ruiz is co-founder of the local dive school and head of diving in the area; his photographs have also been around the web.

The very experience couple started recently renting in their new home, right next to the casa of another instructor-esposa couple.
The air-conditioned bedroom has two twin beds that can be joined to make a sort of king size. You choose.
Three meals are available, terrace on the facade is open and shaded with carport, breakfasts can be served in the lovely wood stained comedor or in back.

Rates 25CUC room per night; 4 breakfast, lunch or dinner 10CUC
Julio offers — like other instructors in the area — a diving packagefor 25CUC.

He has the equipment in the casa (photo below); local shuttle can transport divers to a site of your choice.