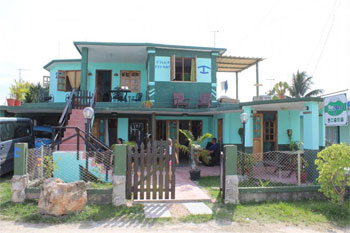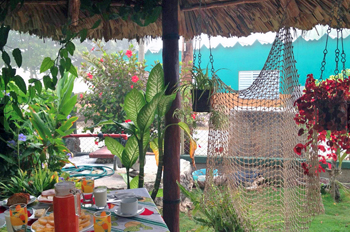 Ron, a traveller from Canada made this suggestion :

"I know these people personally and have stayed there in Feb 2012.

It's a fantastic self contained apartment upstairs (2nd floor) which has a nice outdoor deck, kitchen, excellent bathroom and very comfortable beds, one double, one single.

Parking available, even a garage is available if required.
Motica (Santico) and Iyima do everything possible to make your stay enjoyable.

Bird tours are available on request , just ask Motica for anything you might want and he will help you find it.

Motica and his wife Iyima are both First Class people."

Rates 25CUC per night; breakfast, lunch and dinner all available ... and the food is excellent with nice variety.

Réf. Ron Blair, Brockville ON 03.05.12 to whom we apologize for not having posted this page before 12.01.15 : our mistake, an inexcusable oversight.