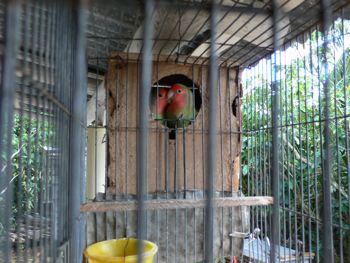 Except, maybe for this couple of cotorras, no one here will bother you in this true country house (casa de campo) right by the valley with mogotes on the horizon.

Mileydis will rent you one of her three ac bedrooms, each with private bathroom : one in the main building, one right by the main entrance with a table and fabulous view (photo below).

The newest is on its own in the back (no br photo yet) by a corkscrew stair leading to a rooftop terrace. Meals served on the patio, near the cotorras.

And the campesinos will go by, leading their kids back home to the casa ...