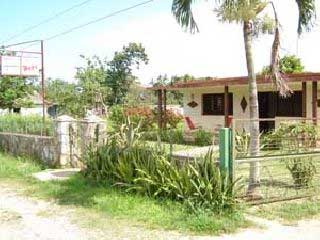 Jose's (Pepe) casa offers one bedroom with aircon and private bathroom. Parking. Friendly hosts. Excellent meals, nice amenities. Nice shaded terrace (ranchon-style).

" Friendly casa with nice hosts... Pépé was a good friend of famous singer Polo Montañés (1955-2002) and spouse Adys García. Good food. Highly recommended. ;-) " Karine Bergeron



Rate : 25cuc for double, 15cuc single.