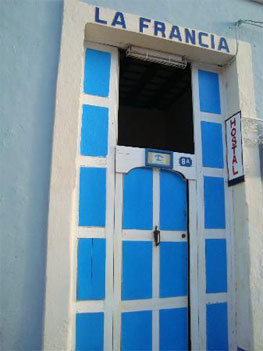 A retired charming couple have greeted travelers and other tourists since 2004 in their charming little nicely and tastefully furnished colonial casa laid out around a small homey patio.

Now retired, Jesus and Nidia have handed duties to their son and his wife.

Agustin and his companion take care of renting the two fairly large and comfortable bedrooms each with a modern bathroom and they prepare with Nidia's input and serve the meals.

When we dropped by in Spring 2017 (15 years after our first tour), Jesus was trying to sell his finca (farm) and we almost went to visit. Do it for us and let us know. Jesus is super-friendly and (some say) related to the Minister of Tourism.

Rates : 20-25cuc per bedroom per night; breakfast 5cuc, dinners 8-10; laundry service.