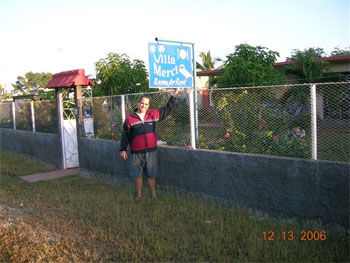 This is Lonely Planet's Brendan Sainsbury's favorite local spot; same for Christopher Baker of Moon Handbooks.

Mercedes (Merci for short) has a nice garden in front and a patio in the back and rents one aircon bedroom with two beds, ensuite bathroom.

Laundry service, meals served.
Rates : 20-25cuc per room per night; she also offers an all-incusive package with meals and board for 50cuc for two.