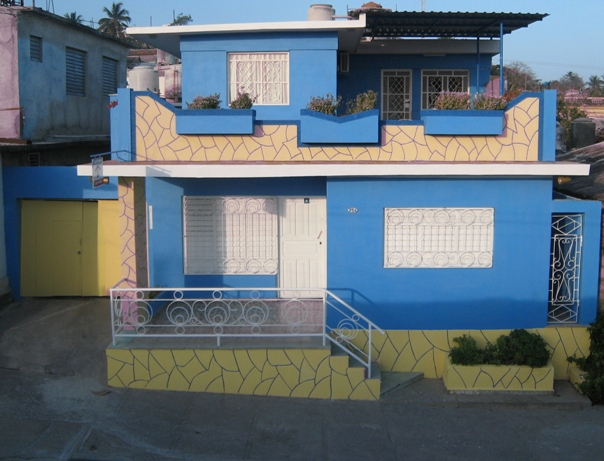 La casa de Ruben is - as the owner writes - "a typical Cuban modern construction located in a quiet neighbourhood." Ruben is retired, lives with his esposa and has been renting since December 2009. Ground floor has one ac bedroom with private ensuite.

Upstairs, sharing a terrace partially shaded, two ac bedrooms, one with two beds, each with bathroom with hot water (of course;), access to a private terrace and ample parking for two cars.
"Casa offers the service of three meals and allows in the Cuban friends of its clientele. "
Rates: 25cuc the room per night; breakfasts 4 cuc, dinners 8-10 cuc (6 cuc vegetarian)