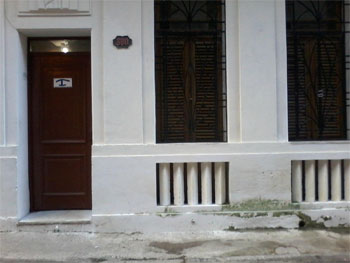 "We named the house" Las Bicicletas "(The Bicycles) for a good reason. With these two words, we want to emphasize that we offer a special service.

"In addition, it has an additional meaning : the important role that this type of transport has had for Cuban society in recent years.

"In the 90s, because of the famous" Período Especial "or special period (the deep economic crisis that Cuba went through after the fall of Russia), Cubans were forced to cycle as an alternative means of transportation .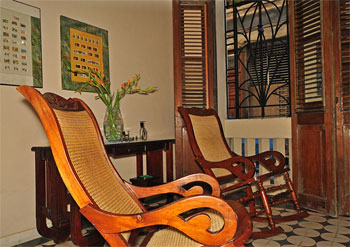 "Nowadays, no matter the situation, bicycles are still considered part of the country's identity.

"Thus, our house, mixing good service and popular history, expects to do the same. "

The couple rents two air-conditioned bedrooms with private bathrooms; on the ground floor, apparently without windows, meals served upstairs, in the comedor, near the sala and the stair leading to the terraza on the roof.

Rates: 30cuc per room per night incl European-type (basic, no frills) breakfast;