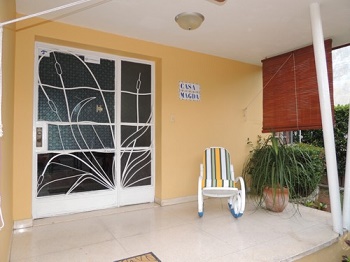 Magda's is an ample residence built in the Fifties, ideal for those who want to make a stop before taking a bus to other places in Cuba with Viazul.
And for travelers who want to stay at a quiet and safe place with good service.

The bedrooms (in main house, a new one in the patio) are decorated in a tasteful manner, are very functional and include air conditioning, minibar, television, DVD, minibar and closet with a safety box.

The bathrooms are clean with hair dryer and hot and cold water.
Guests can enjoy the whole house, its garden and a covered, cozy terraza surrounded by tropical vegetation; parking space.

Reception and service personnel working round the clock and security guards at nights.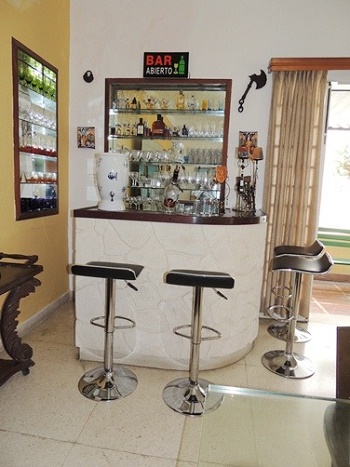 CASA MAGDA
Ivan Valdez, Lianet, Esperanza, Zoe y Joan
"Anfitriones son personas muy agradables, serviciales, atentas y con mucho tacto para hacer que el turista se sienta como en casa, sabiendo que puede contar con ellos y ser respetado en esta casa.

Las habitaciones son amplias,limpias, bien equipadas y todo funciona a la perfección.

Es un placer haberlos encontrado y además quisiera destacar la cercanía con Viazul para quien piensa viajar al interior de Cuba.

Gracias por acogerme!" General Roca, Argentina, tripad visor, Octubre 2016

"Muy buena casa y muy bien atendido la recomiendo para todo el mundo, muy buena gente y atención especial, las habitaciones muy buenas y la higiene bastante buena.

Una familia estupenda para compartir esta casa de alquiler y pasar unos buenos dias en la habana." leangomariz, Murcia, Espana, tripad visor, noviembre 2016