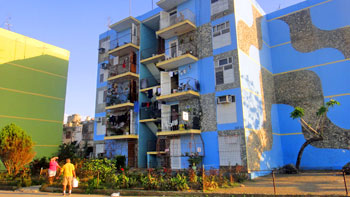 Odelsa Luis and rent one air-conditioned room with a double bed and a single bed, fridge, TV, DVD player and a bathroom to share, next to the kitchen in the typical two-bedroom apartment where they live.
The owners, an elderly couple, are retired; Odelsa with extensive experience in hospitality.
Luis, nicknamed "Cuqui", is the former chief of police.
Rates: 25-35cuc per night for the room