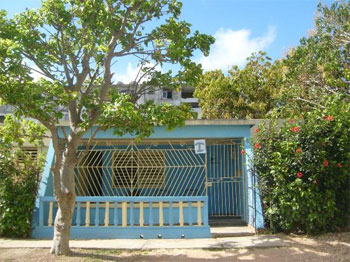 One of the few casas that is not located in front of the hotels, Iliana's is nonetheless 5 mins. walk from the playa and offers something more traditional, although possibly less calm, since it is also a restaurant - a paladar.
Two bed rooms with private bathroom and a "suite" independent from the main building.
Large patio that serves as a dining room for travelers and restaurant for the (rare) paladar in the sector.
Rates: 25cuc per bedroom per night. August 2015, tripad visor, Wild_Devil : "Prison-like bedrooms, seatless toilets, noisy ac by headboard."