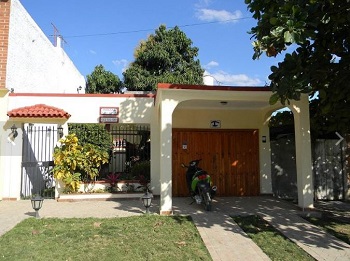 The hostel has a grassed area leading to a large entrance with patio in the open air and a comfortable terrace. A recent roof terrace is another quiet spot to enjoy the sun or anything else.

The three bedrooms are upstairs, large and air conditioned with private bathroom and a minibar, 110/220V. One double bed and one single (cap. 3 people) and the other two with two double beds for four people max.

Parking. Bicycle Rental. Riding. Diving. Mountain tours. English spoken.

Rates and meal : 25CUC per room per night breakfast 5; dinners 8-13CUC. Check-in at 1 p.m..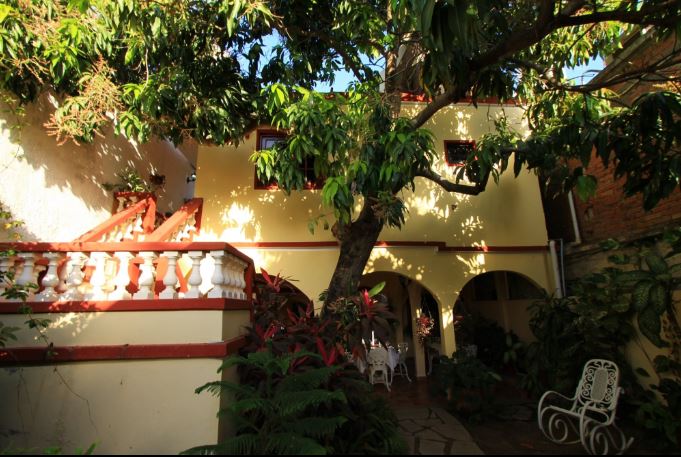 It's difficult to improve upon all the other reviews. Ana's hostal is a great place to stay only minutes from the hustle and bustle of Trinidad.

Ana is a great host, able to arrange excursions and taxis, provide advice about things to do, prepare excellent meals and, in general, make one's stay pleasant.

We enjoyed walking around the little town of Casilda in the evenings, after dinner, saying hello to folks and taking in the atmosphere.

As others have noted, the rooms were large, clean, had working a/c and fans, abundant hot water and good water pressure. The rooftop terrace was a great place to sit in the late afternoon and evening and enjoy the cooling breeze.

Ana's meals were among the best that we have had in Cuba - always more food than we could eat!

Breakfasts were great with a different fresh juice every day and a variety of fresh fruit, bread, rolls, eggs and delicious coffee.

Our only regret was not having more time to talk with Ana about life in Cuba!
gurmag73, tripad visor 180318