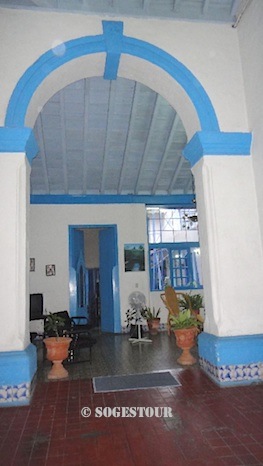 In a colonial building located
in the historic centre, ground floor,
this "Blue Hostal" features
a lovely portal with a huge arch


This arcada is leading to a lovely patio
on the side of which are
a dining area and
two a/c bedrooms with
shared bath, fridge and radio.
One with a double,
the other with a single and a double.

It shares info and/or email or phone with Casa Alma (Mayra, widow of Luis Alberto is the mother of Ailin) located nearby. Italian and and English spoken.

Rates : 20-25cuc per bedroom per night.