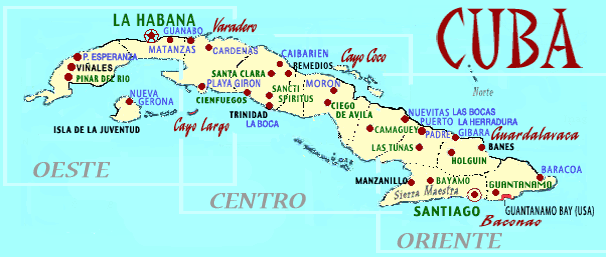 Click on Oeste, Centro, Oriente for our suggested itineraries.

Click for geography & attractions of the 16 provinces

Click to access 46 regional road maps


Hundreds of detailed city and town maps — GoogleMaps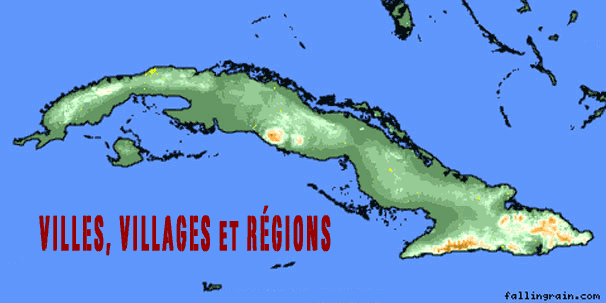 Thousands of nameplaces, big and small

Details and prices of 200 excursions (PDF) sold locally by Cubanacan

Full list of Cuba's Protected Areas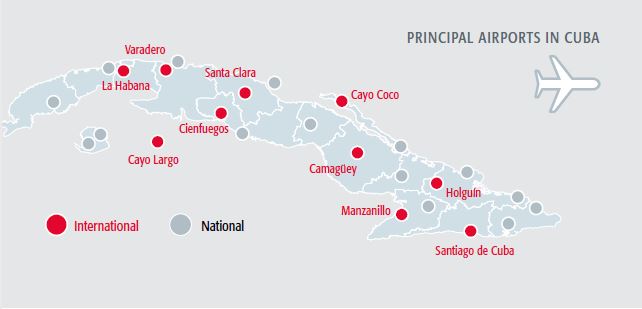 Airports Flight Arrivals - click on name ::: All landing strips on the island here

Cuban Weather Forecasts (INSMET); click any "M" for local tide schedule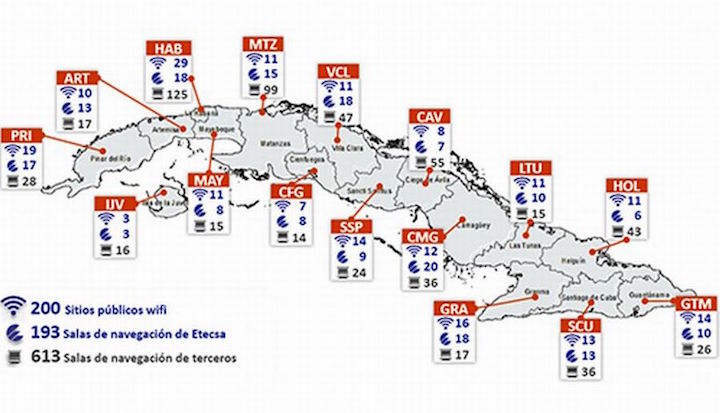 Cuba's wi-fi and wired Internet access points - Click for wi-fi spots

Cuba's Nautical Chart - Click to open on OCS site, then enlarge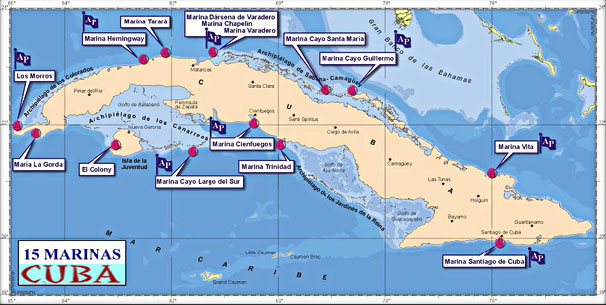 Click map - Free 524-page Cruising Guide © Frank Virgintino

Check today's weather in some 80 weather stations on the island.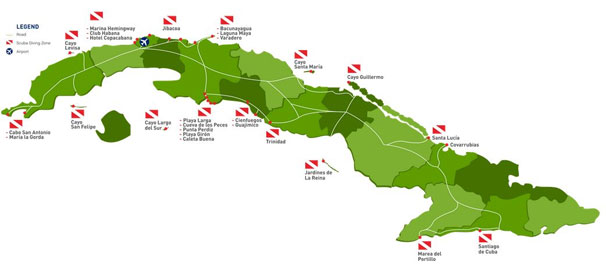 The 16 best-known areas for scuba diving - snorkel or tank.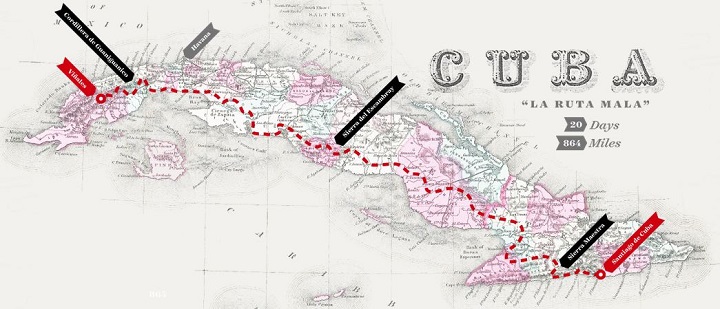 La ruta mala - riding the worst trails in the country.
Last updated 16.03.2018