The casa is located on a narrow street in Santa Marta, a sleepy suburb between Varadero and Cardenas. Guests get free rides to the peninsula.
Or travellers can get a bike or scooter (Pedro rents). To return, local bus for 1 peso or a cab for 5-10, depending on the distance.
Owner Lucila Santos Guillen relies on the two host couples to welcome travelers who rent four air-conditioned bedrooms (double; double + single; 2 singles; double), each with tv, fridge and ensuite bathroom.
Rates : 30cuc per bedroom per night; breakfasts 4, dinners, 6-10cuc; parking; laundry service.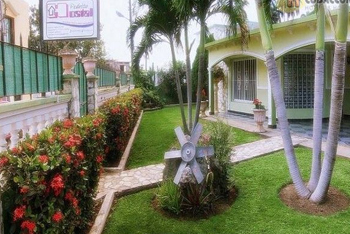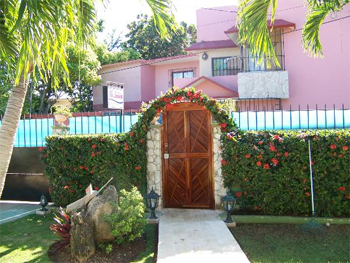 "The place is spotless and the food equals or exceeds most restaurants in Varadero in quality. In addition to often being cheaper!

"This is the perfect place for those who want to stay near the beaches of Varadero while wanting to taste another way to travel apart from the all-inclusive big and impersonal resorts.
"The courtyard with its huge mango and canopies to hide from the sun offers needed rest to any vacationer who wants to relax. " André M, Baie Comeau, QC 290314