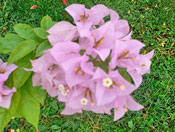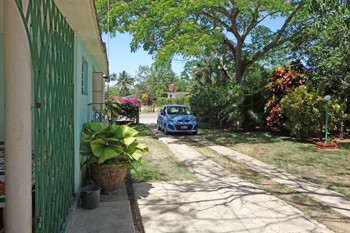 Odalis and her son Yuniel rent three large ac bedrooms with two double beds, a minibar and a fridge; private bathroom. Both have independent access : one by the living room, the newer ones are in the back of the main building with access to the large yard where guests can relax and read or take in the sun among flowers, plants and fruit trees.

The evenings are nice in the large living room with tv set. In the back, a nice shaded terrace opening on to a recently finished, partially shaded and grassy patio. Meals served, laundry service, parking.

Rates : 25cuc for front bedroom with living and kitchen included or 40cuc for both bedrooms and meal and bar service. Yulier does the guide service for the mountain trails and offers his taxi services.