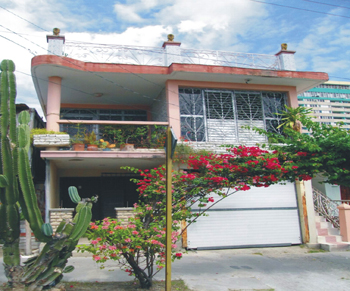 The house has a huge semi-covered front terrace with stunning mountain views. The bedroom has a separate, secure entrance with a refri, air conditioning, safe, large closet, TV, intercom.

The bathroom has a door separate hot shower.

The kitchen is the entrance to the terrace and everything you need for cooking including fridge. Breakfast can be included.

Diogenes is a lovely person and ready to help you at any time at a reasonable price.

There are no restrictions to invite friend (s) to spend time together.

Rates : 20-25cuc for the room per night; only breaky can be served.