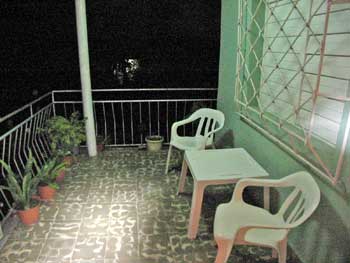 Located next to the Fire Station (Bomberos), at the end of a narrow passageway between casas, steps from Coppelia (ice cream) and from Parque Central (church, museum, movie house).

Odalys' brother-in-law, Rogelio now has 8 years experience renting and offers two bedrooms with shared bathroom.

Balcony in front, modestly furnished living room, dining room, kitchen.

Meals served.