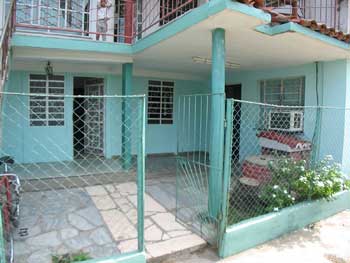 The very affable Nora rents one aircon bedroom with private bathroom.

Casa is located some 200m from the pedestrian "boulevard" (Marti), this casa seemed inviting during our short visit.

All is compact (not to say small) but it looks comfy enough. Living and dining rooms, bedroom with private bathroom.

It's close enough to the guaguas (busses) leaving for the south of the Isla, without being noisy. Accessible through a small dead-end, secure alley, between bungalows.