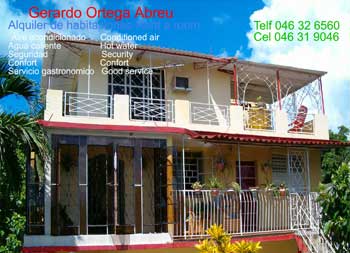 Modern top floor with independent entrance.

With its own two terraces (both shaded), adining, table a large aircon bedroom with its own bathroom, tv, fridge, radio-cd.

On the owners' quarters' floor, a second bedroom with private bath may alas still be close to families tv and stereo.

Meals for those guests are taken in owners' dining room.

Used to be a nightly dog-barking contest in the area of the casa : sure hope it's not gone to reruns.