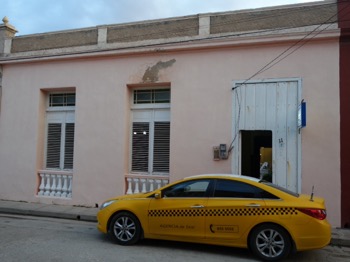 In the center of the ciudad, almost on the bay (a lane opposite, opens on the Malecon), a large colonial casa with its welcoming patio and the nice lady manager, Yanelis.

Two pretty and large air-conditioned rooms with private bathrooms including one at the front opening onto the comedor and the other on the patio.

Dinners served in the restaurant a stone's throw away, the Perla del Norte: therefore, the casa is calm day and night; breakfasts at Los Hermanos, the casa next door.

Yanelis' family owns a farm, which explains the quality of the dishes of the restaurant. 1817 exudes tranquility and intimacy.