ANGEL y ISABEL
Calle 35, no 24, entre Zero y Litoral, in the last part of the Punta Gorda dead-end, past the Jagua Hotel. Direct water access, off a private dock. Tel. (43) 51-15-19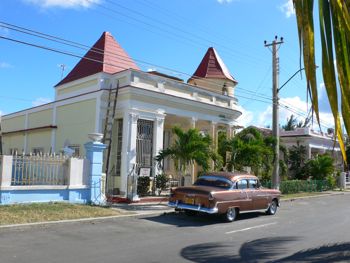 The place looks like a castle but the kind couple will not look down on you.

Well, they may, but only if they're up a ladder, renovating their casa, as always...

Their rent two aircon and ventilated bedrooms with private bathrooms, garden patio overlooking the bahia. Hospitable folks and great food served with a view of the bay.

It's nice to be right on the water, toes dipping at the end of the dock. Carpe Diem.

Rates : 25-30cuc per bedroom, breakfasts 4, dinners 8cuc.