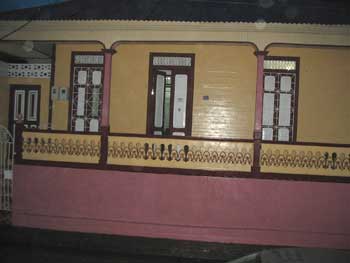 Lucy has been renting forever it seems, going through hardships, bad lucks and more. Her large colonial includes, off the entrance, a very large aircon bedroom, two doubles, window onto street, rockers, private bathroom and fridge.

On the roof, a second aircon bedroom with a double and a single, a fridge and its own part of the terrace.

Partially-shaded balcony cum patio with a large dining room in the back by the kitchen.