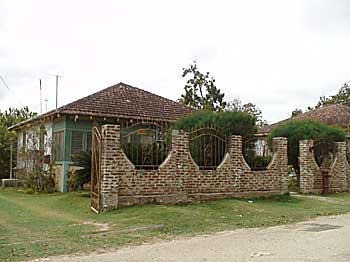 Two aircon bedrooms with private bathrooms, mini bar, parking, shaded patio; generator (in case of power failure). Attentive hosts.

The house has two bedrooms, in each case a separate bath with warm water, air conditioning and a private parking lot. Furthermore the larger room has its own refrigerator. Catering is available.

Sergio, an engineer and his wife are nice and cooperative people, who speak some English.

Rates 20cuc room/night; Breakfast 4.- CUC; Dinner 6-10 CUC If required there are 2 mountain bikes for rent. "